Here's Little Man on his favorite ride. He likes to play with all of the toys on it as you as see below.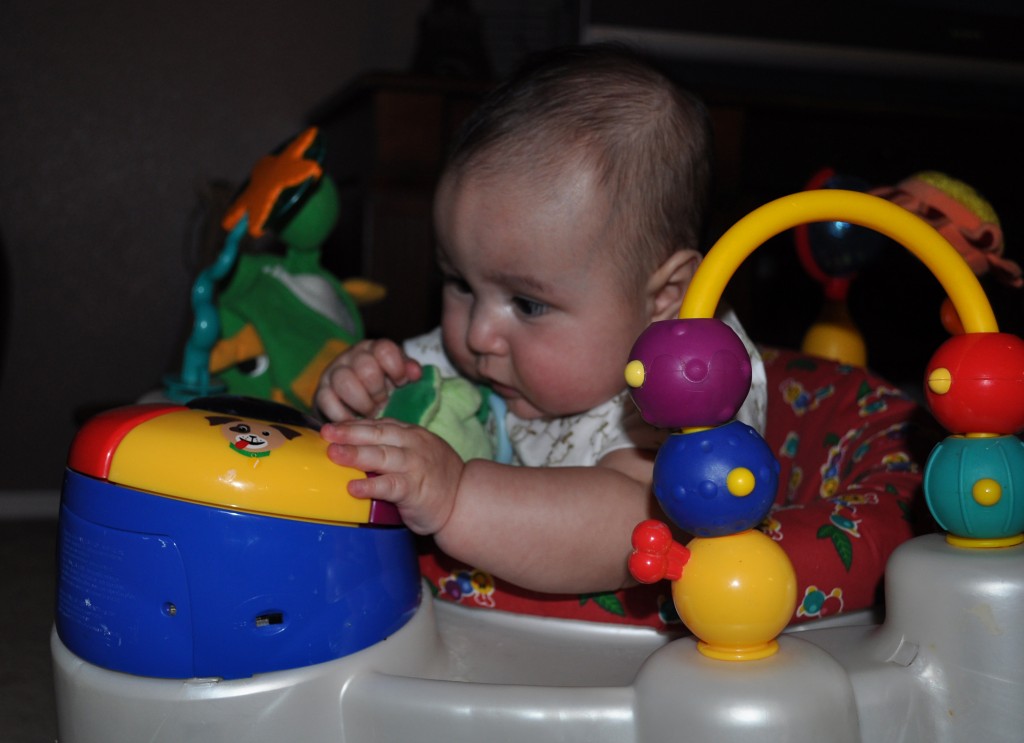 This one is one of his favorite pieces. He likes to move the pieces back and forth, side to side.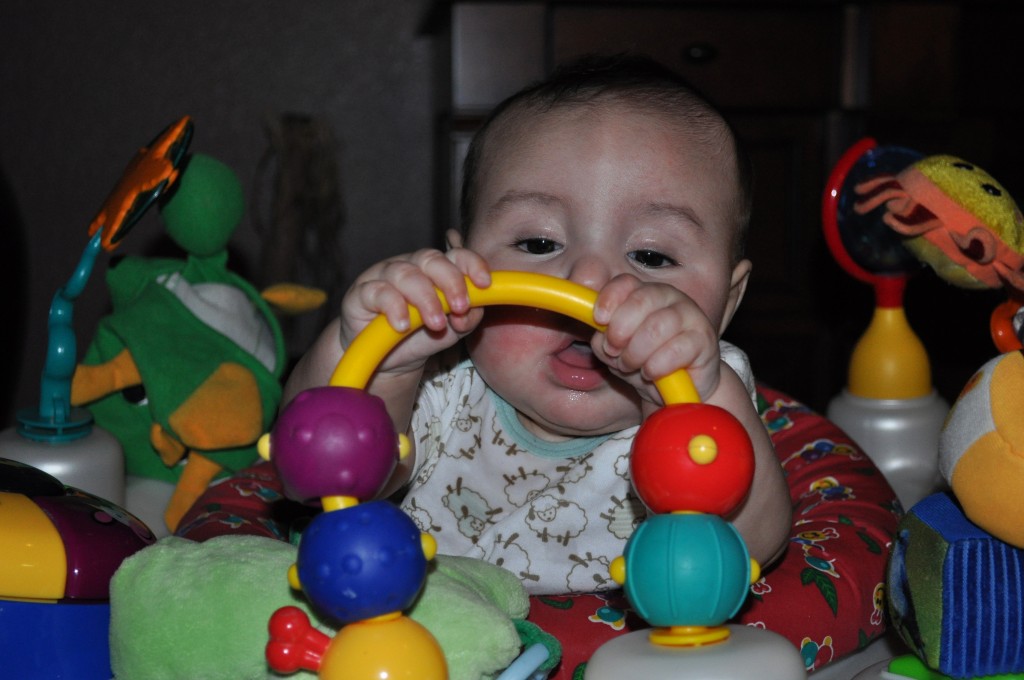 And recently, he discovered another use for it.