This is Little Man chilling in his swing. He loves his swing and likes to lounge back and rest his arm on the side. He's cool that way.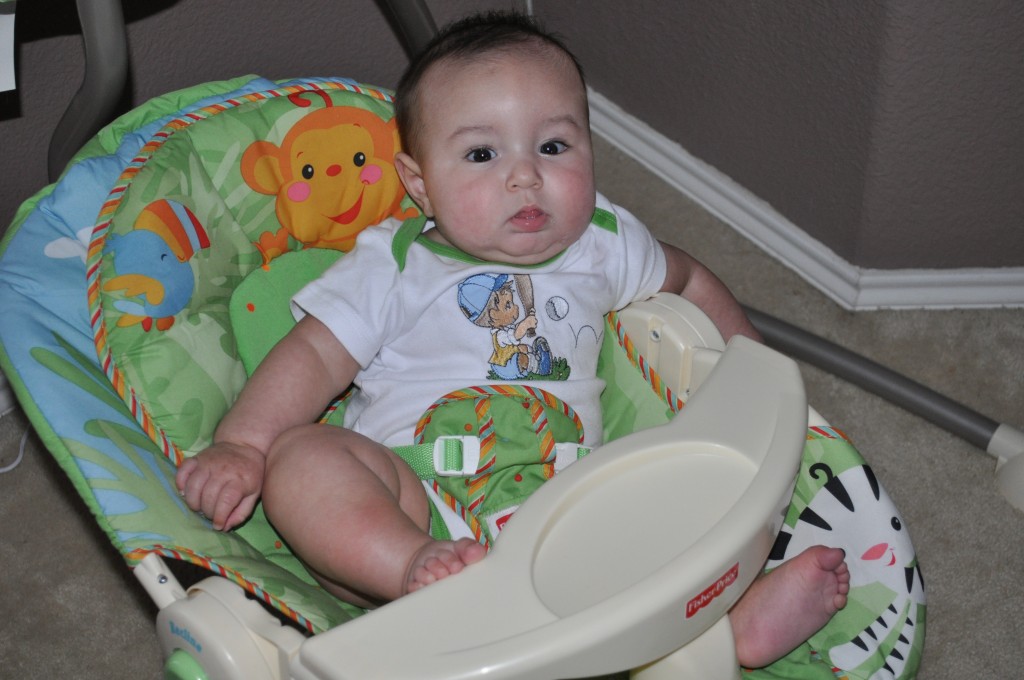 He likes to investigate things he feels gets in his way. He can't figure out if it's a foot rest or something else.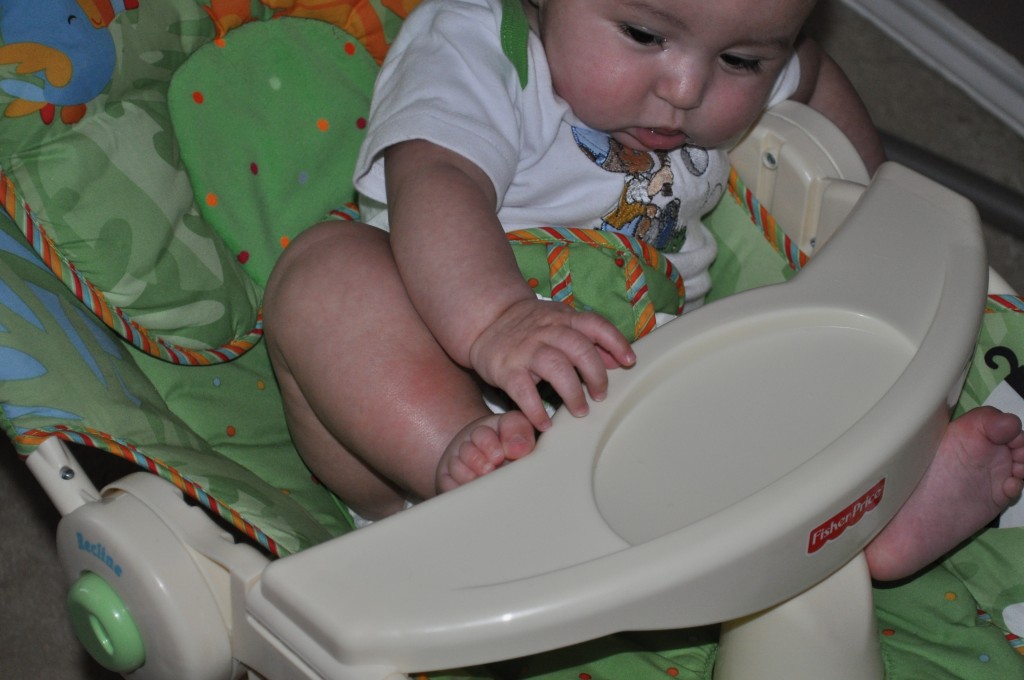 And that thing up there, out of camera sight? He loves the mobile. He wants to know why we didn't put it down for him to enjoy.