Little Man was playing on our floor yesterday when I noticed that he was pulling himself to all fours. I rushed to get the camera and snapped away. He managed to scooch backwards for a little while, which was quite the accomplishment.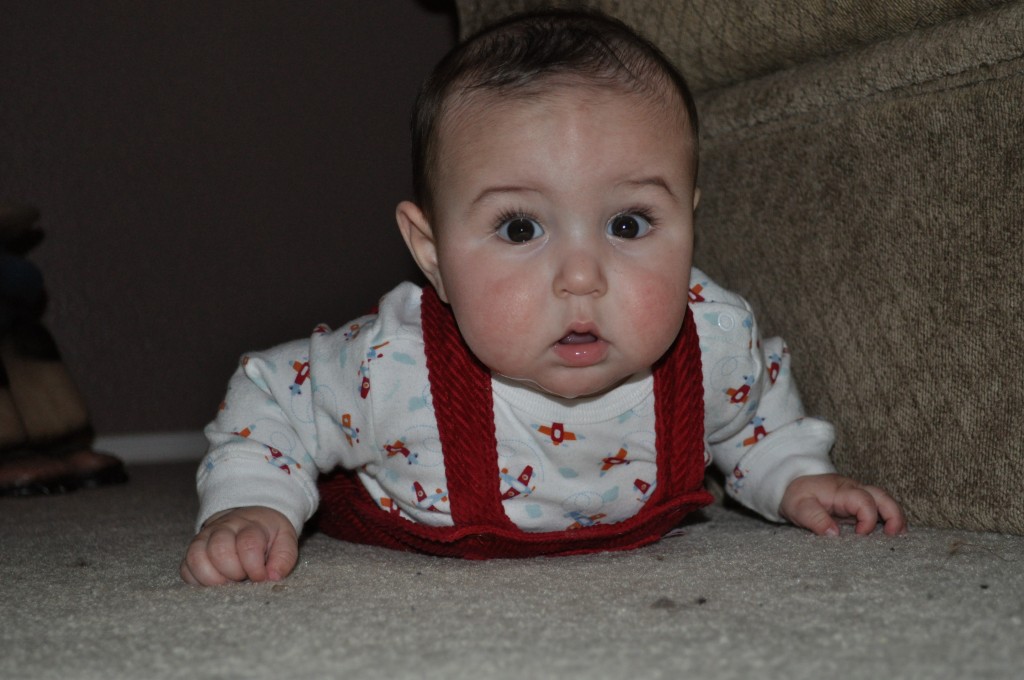 Starting position – palms flat, elbows in.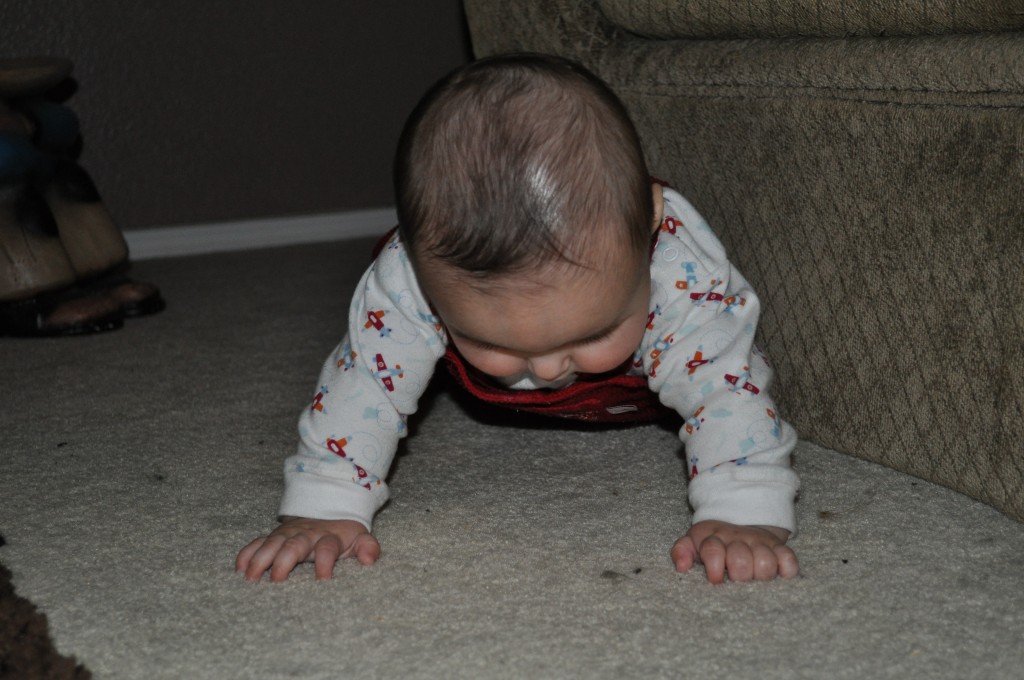 Push up! Entire body off the floor except hands and feet. Notice the gap between his belly and the floor?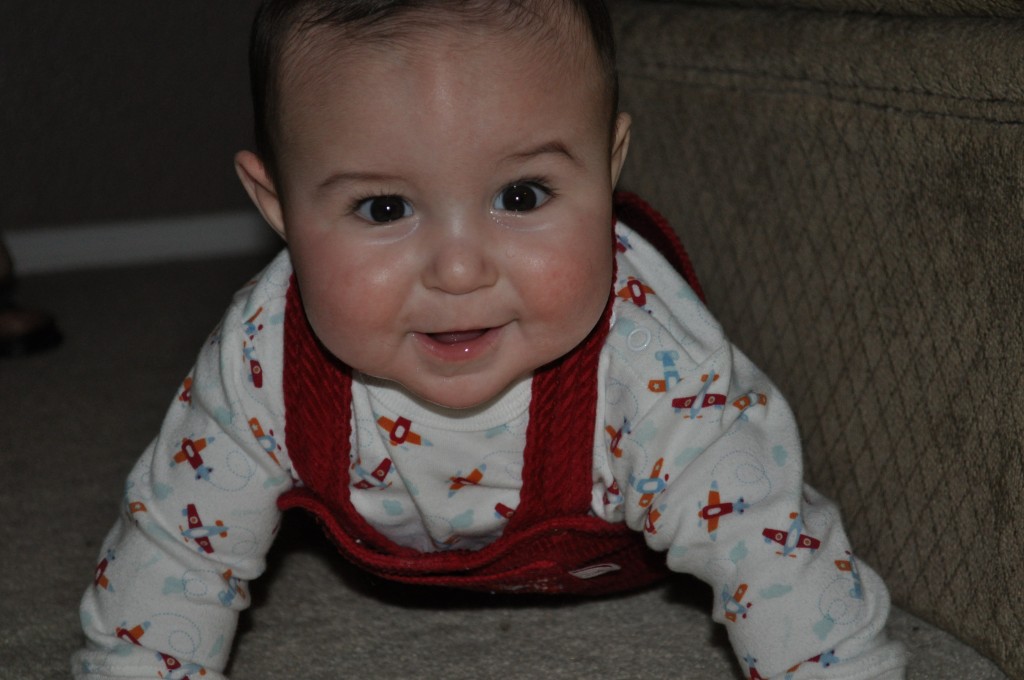 Look at me, Mom! Look what I can do!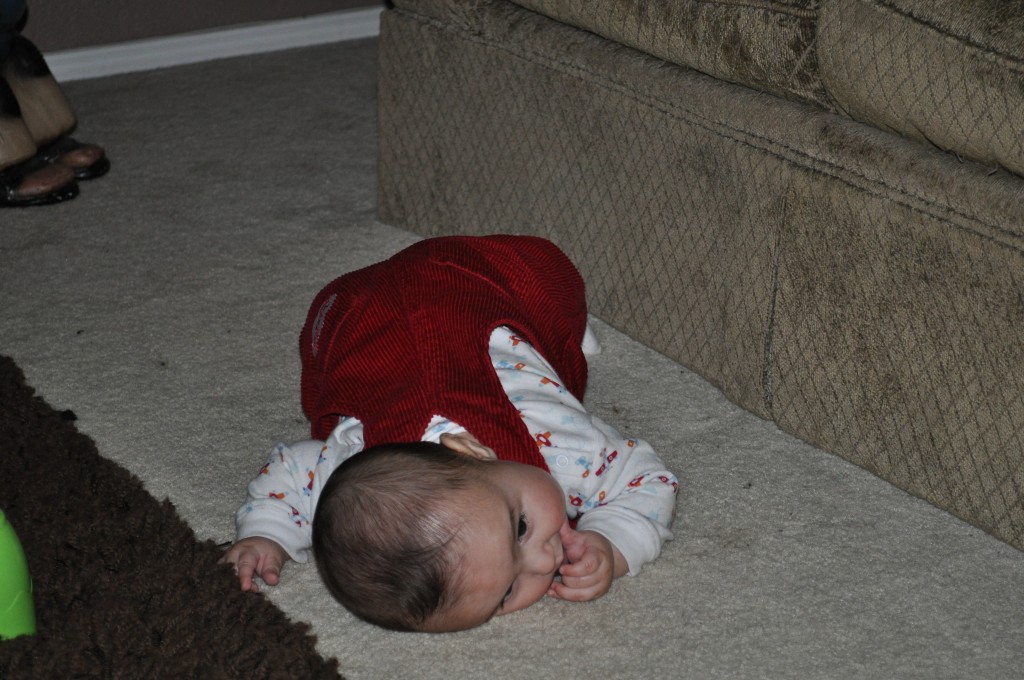 Wow, that was exhausting. I'll just lay here a bit, maybe take a nap.