Cole has a best friend named Noah. Noah was born 5 weeks after Little Man, and they've been best buds ever since.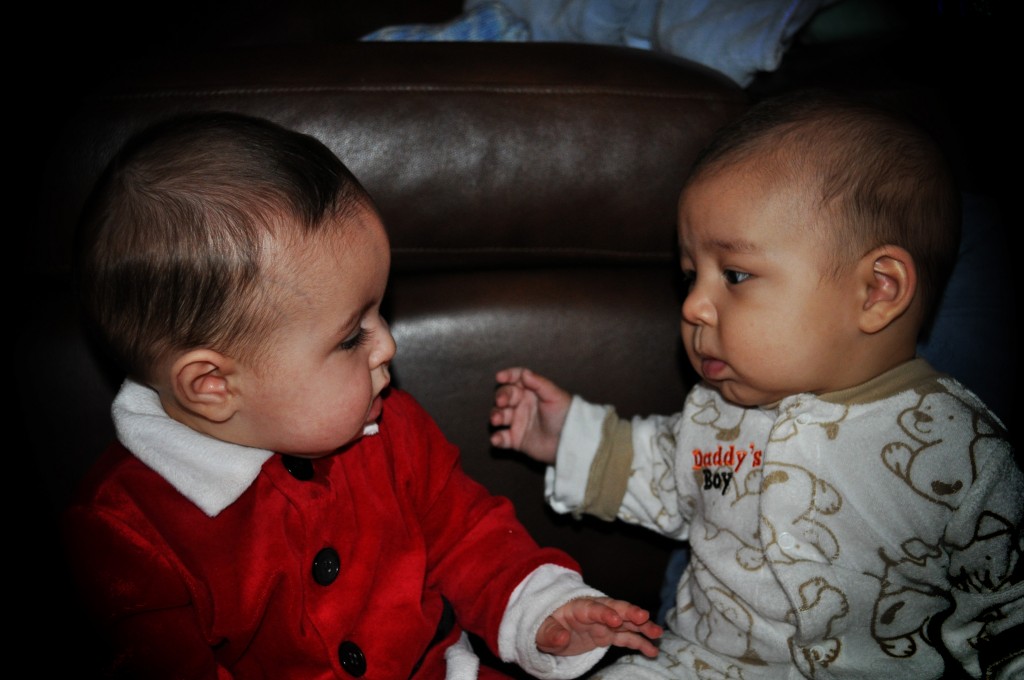 Hey, Noah, you have a good Christmas?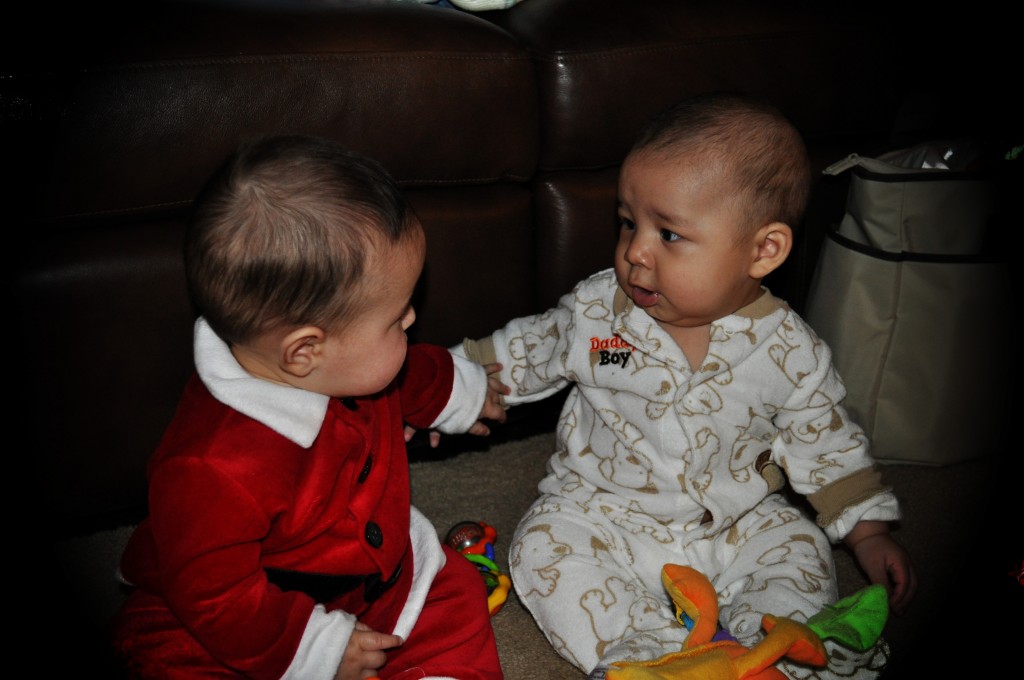 Yeah, this really cool dude named Santa brought me some awesome stuff!
Check it out, Cole. Let me show you!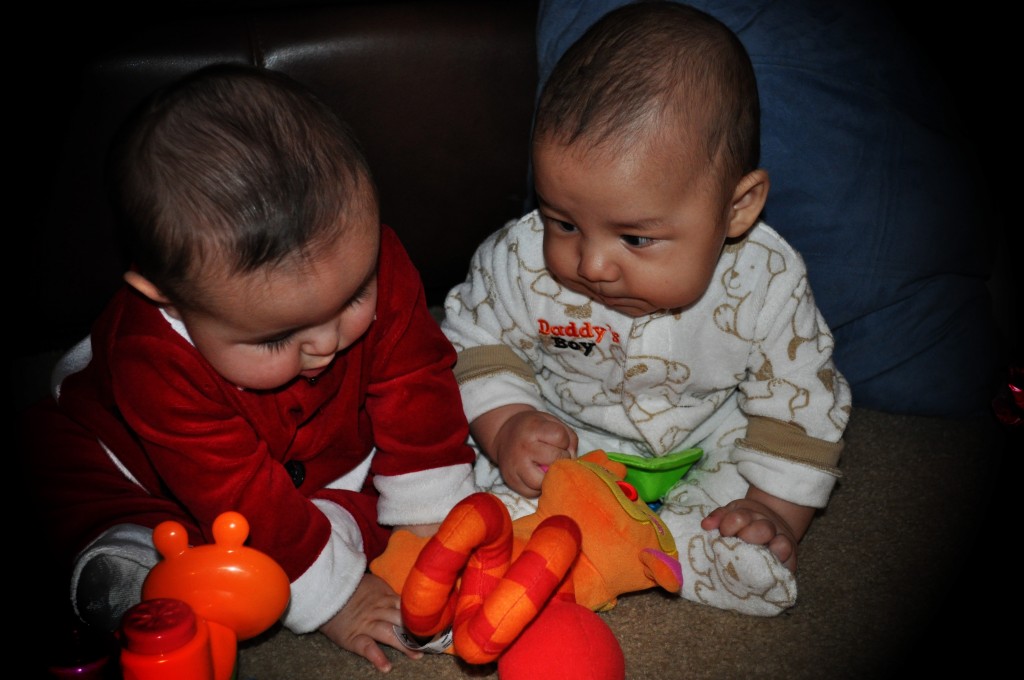 Wow, Noah, that's so cool!  I wish I had one.