We played photographer this weekend with Little Man in an attempt to get some good pictures to share with his grandparents. After 2,325,995 pictures, we had a few good ones. Who would have guessed that the little guy would be able to move and wiggle so fast?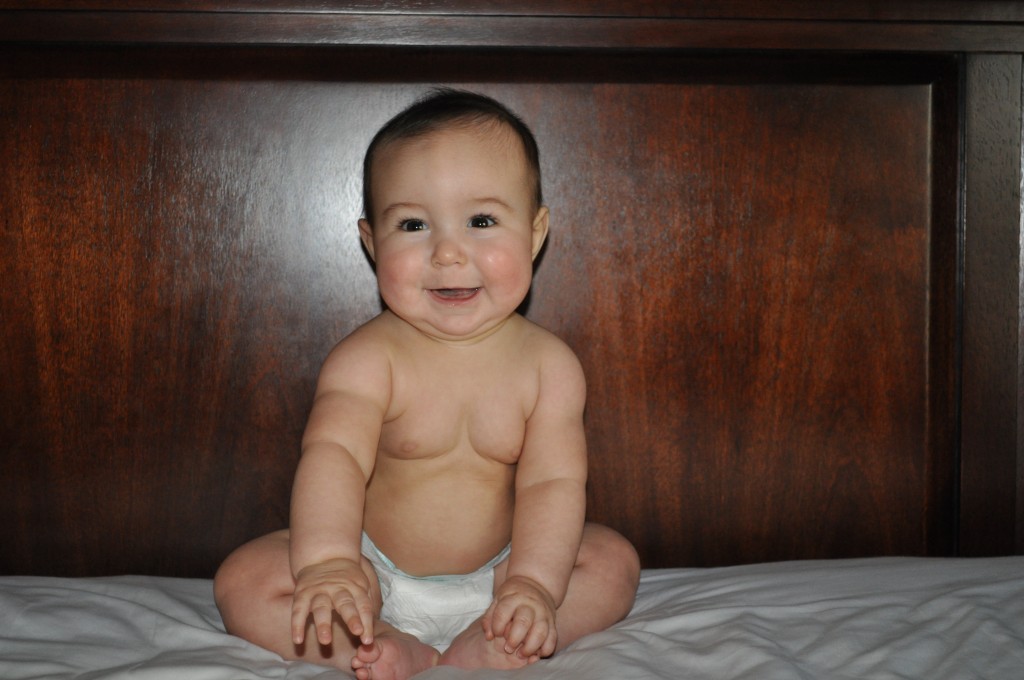 Sitting pretty.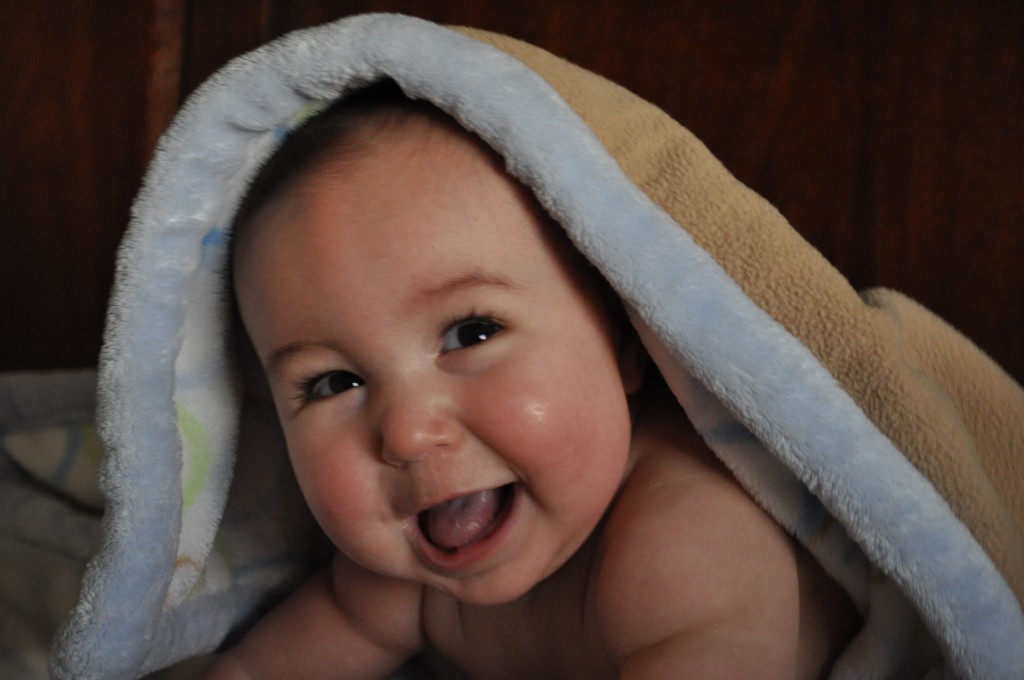 Pretending to be shy.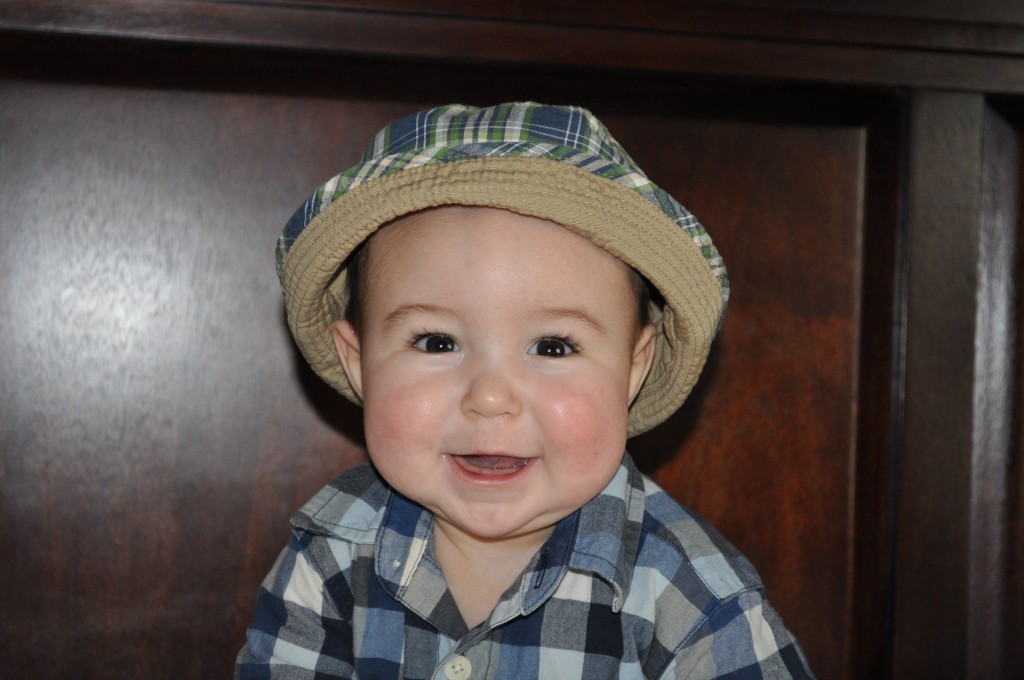 Trying on the hat Grannie got me.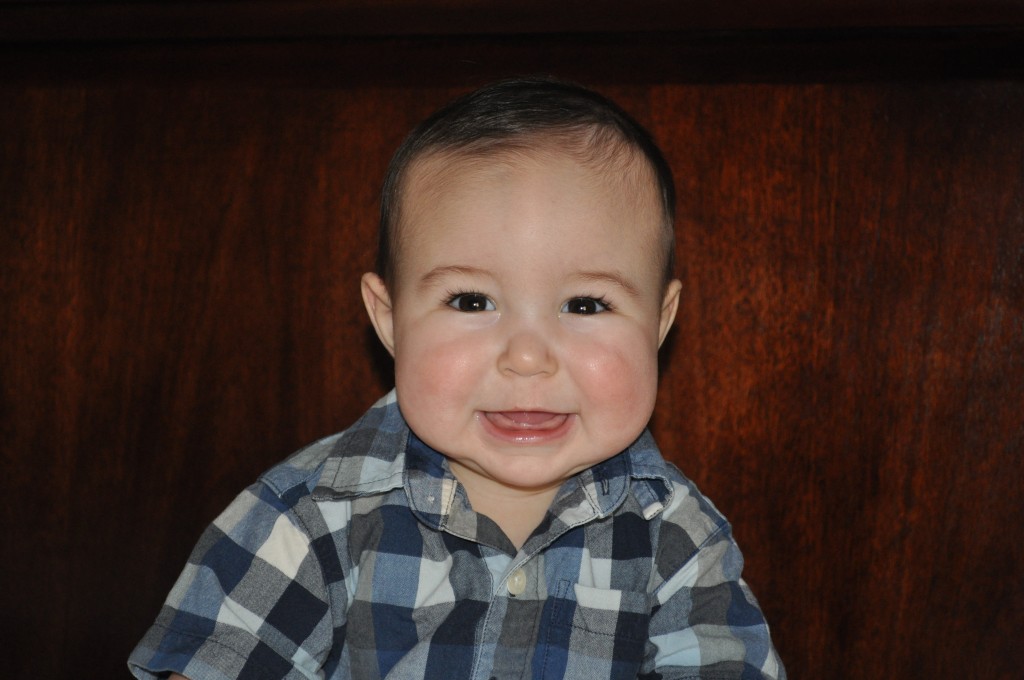 Class picture.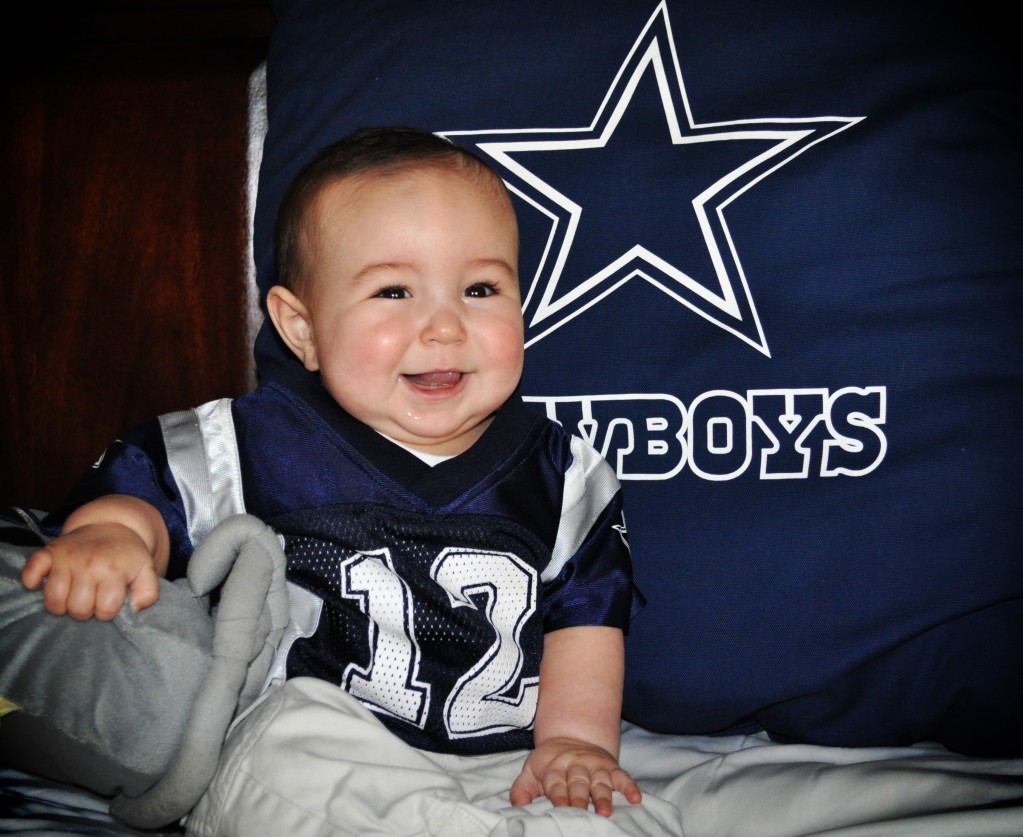 The Littlest Cowboys Fan.