I don't want Little Man to crawl. There. I've admitted it. Today, he'll start crawling and the next thing you know, he'll be walking, then running away from me, then telling me to get out of his room, then moving out and going to college. No, I definitely don't want him to be crawling yet. He's too young. He needs to grow up a little bit first.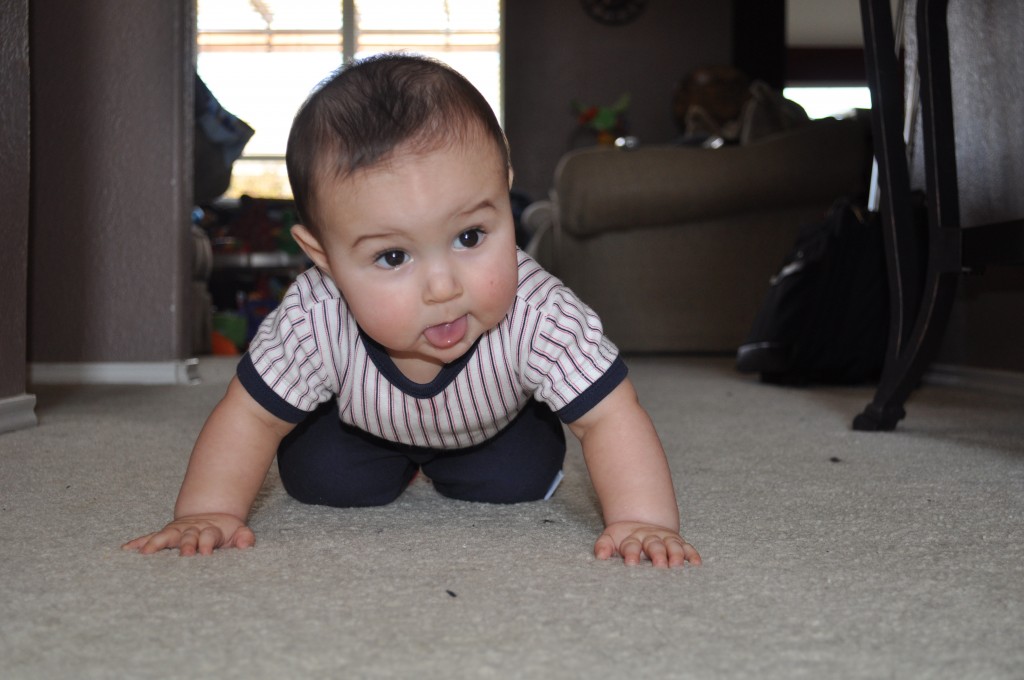 Besides, I haven't even baby proofed my house.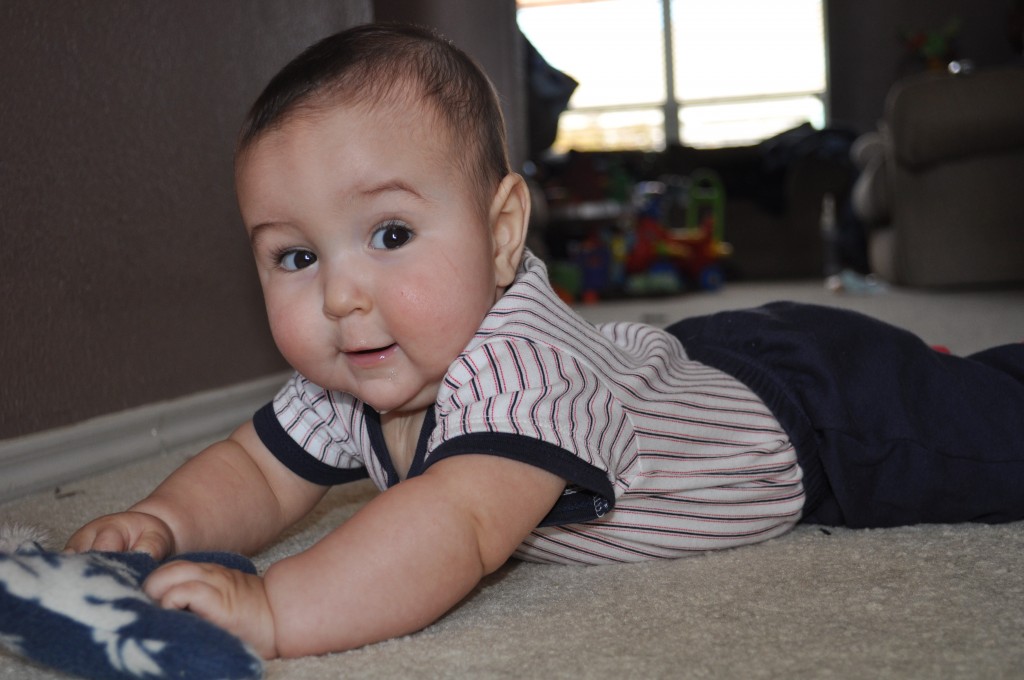 I haven't had my carpets cleaned.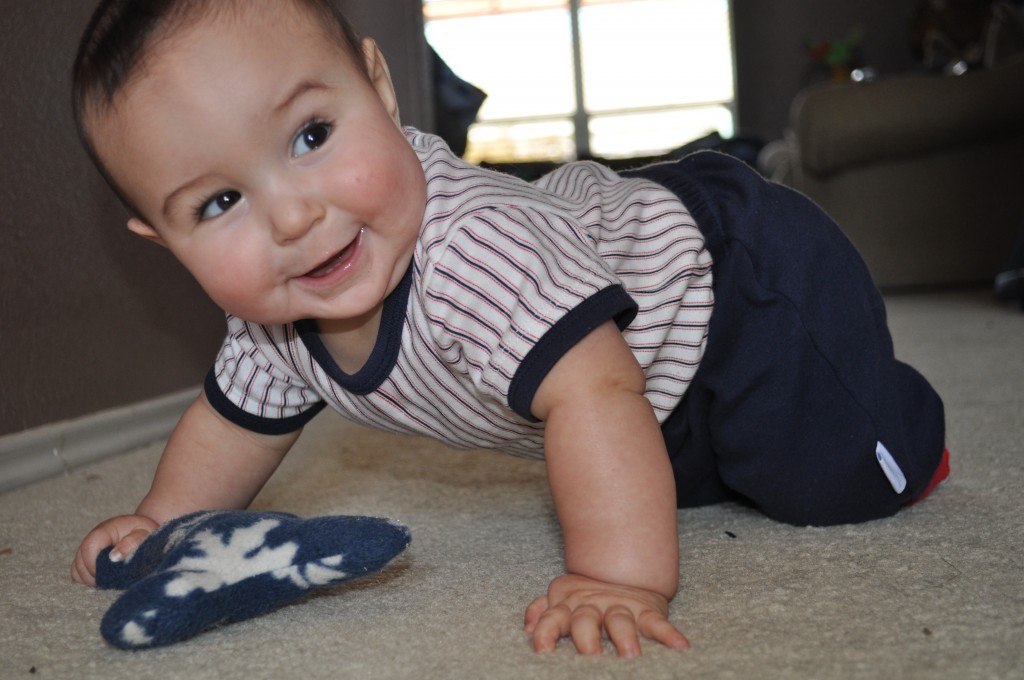 Or plugged up all of my outlets.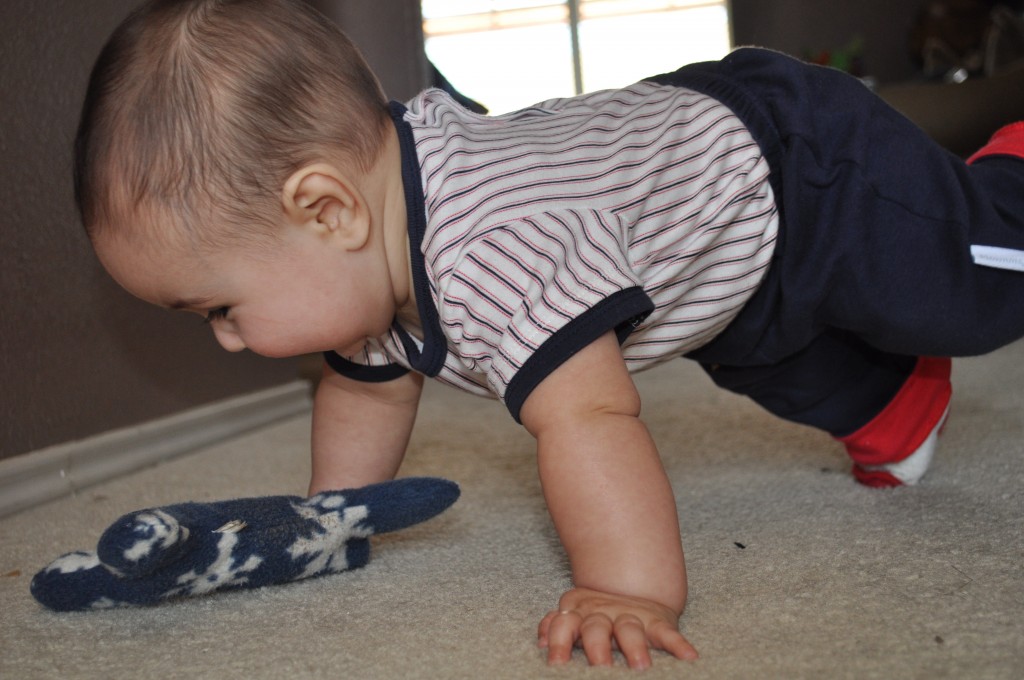 I haven't picked up all of the items off the floor. Like shoes.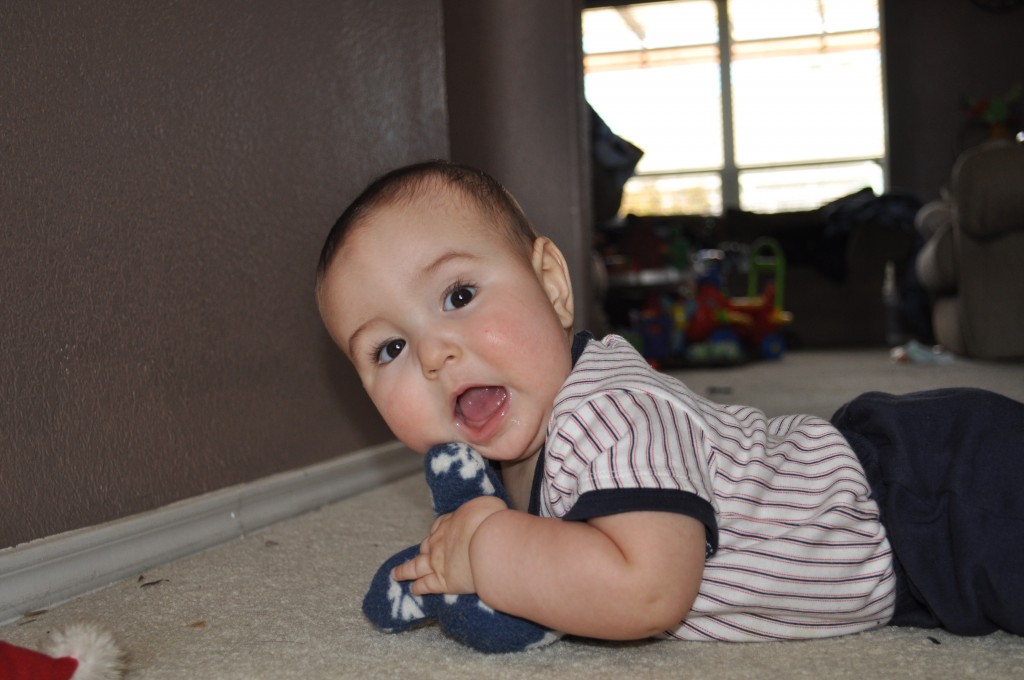 Or Beau's chew toys.