Little Man has graduated from his baby tub to the big boy tub. He loves it.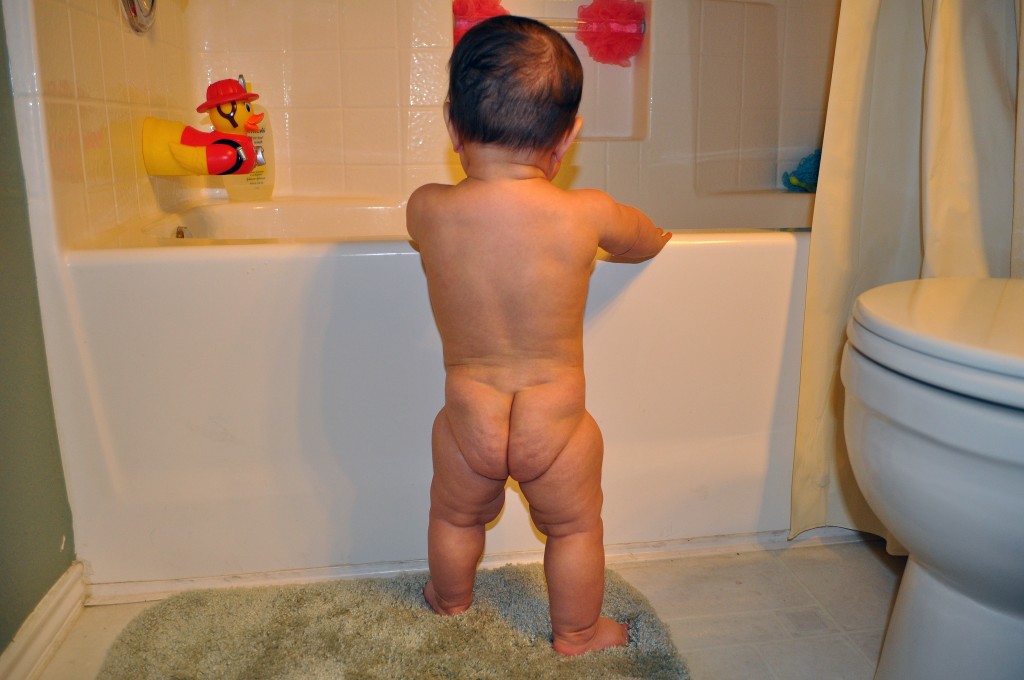 He gets so excited that he'll stand on the side of the tub, tighten his whole body up, and squeal with delight.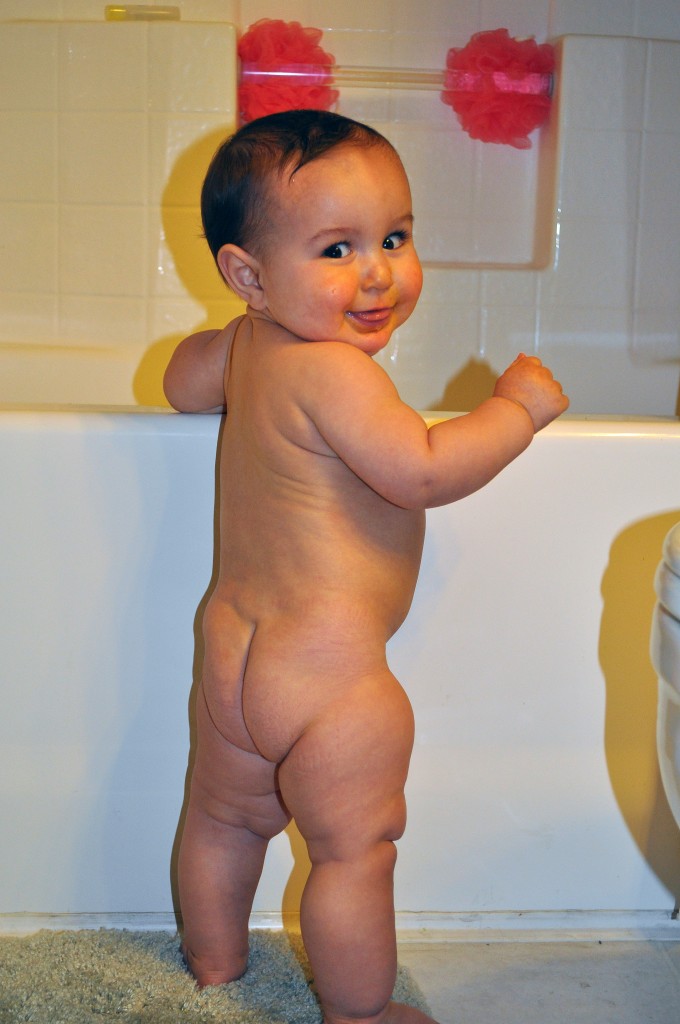 And then he'll turn around and make sure that I'm watching because he likes to show off his new tricks. Notice the rolls on his thighs?  I love that.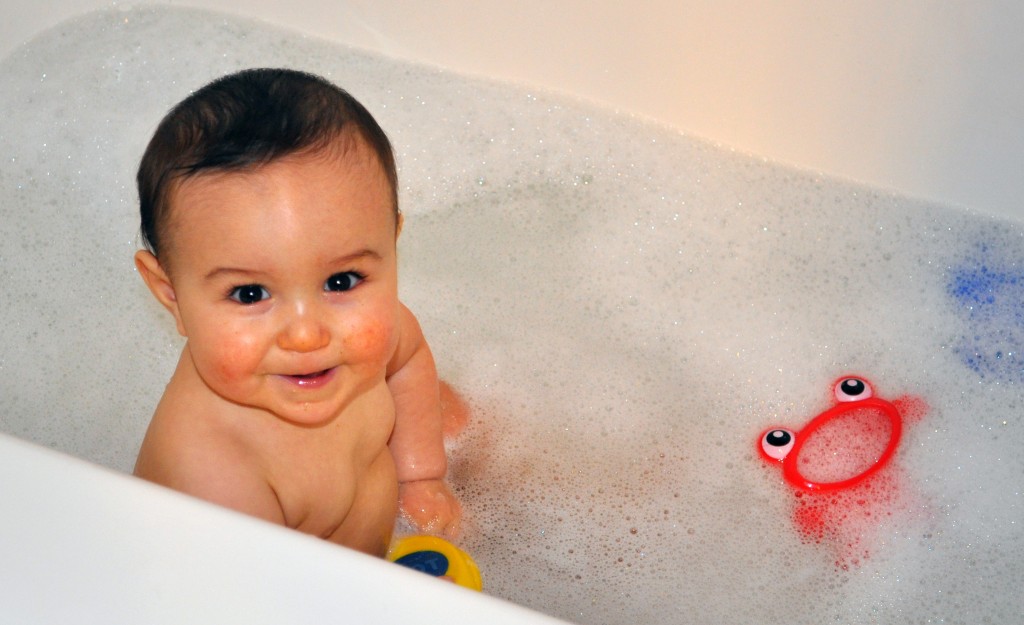 He doesn't notice the bubbles, but I do.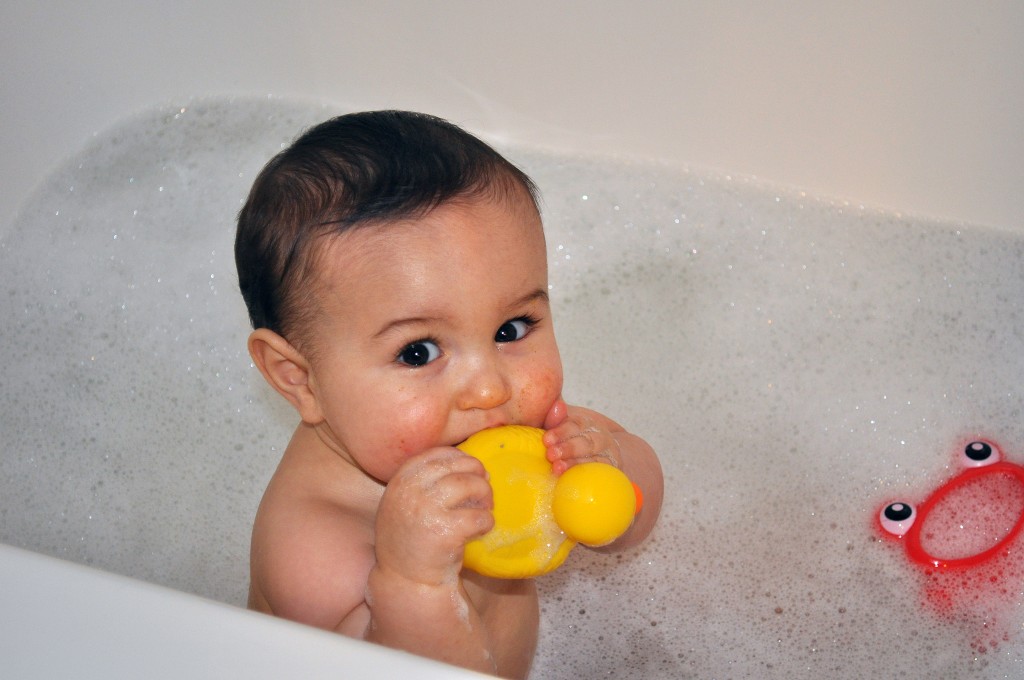 He likes to play with his toys. Or try to eat them. That the way he rolls.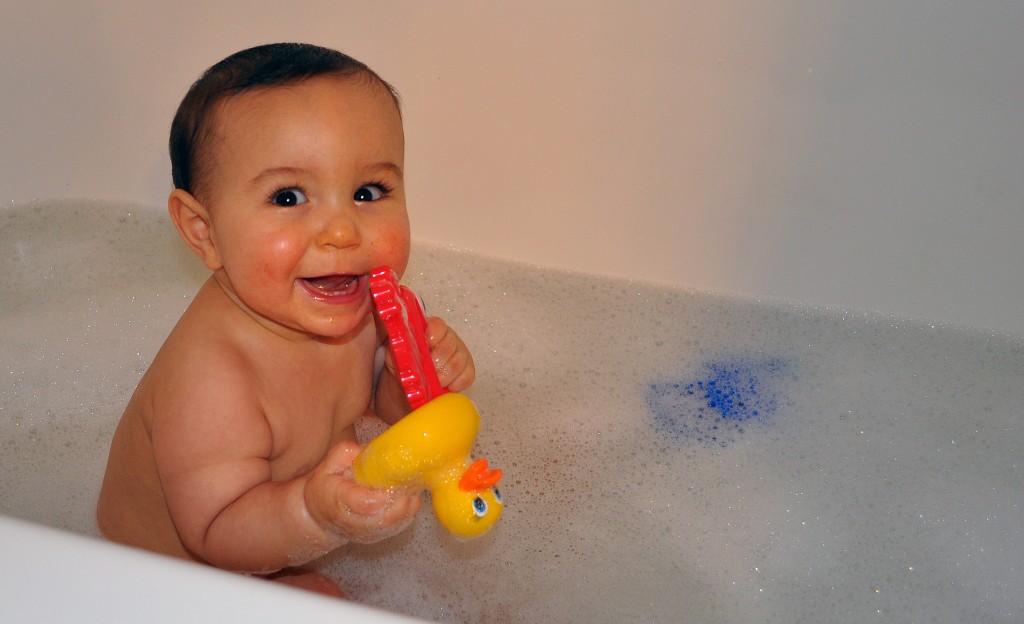 He can never decide which toy tastes better, so he has to try them all out.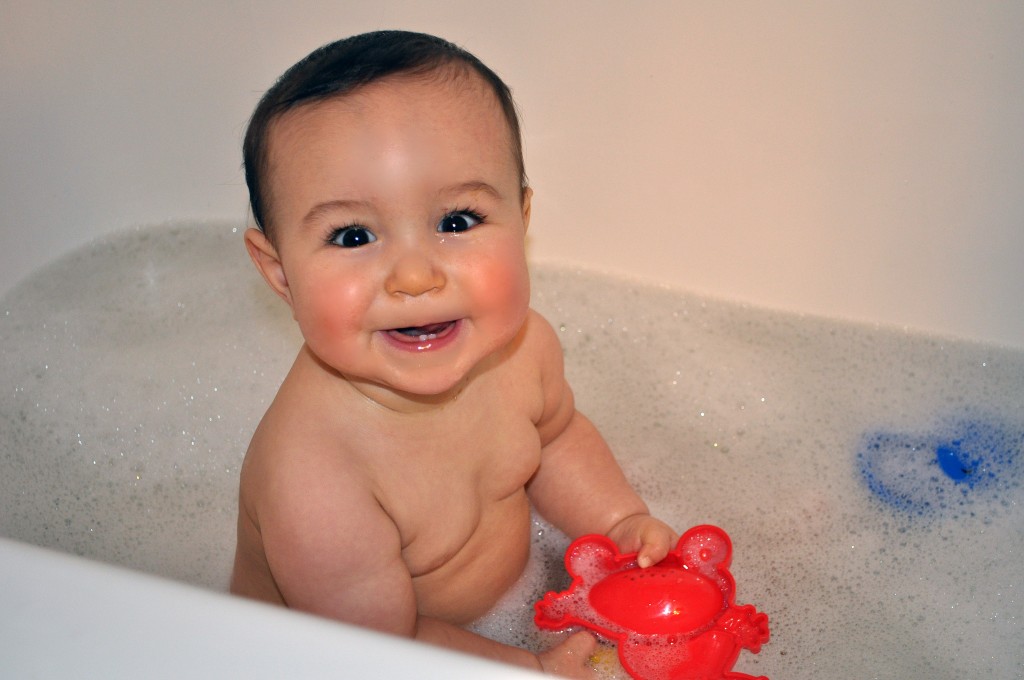 Bath times is one of his favorite times of day.