After we moved all of the clothes out of the closet, Hottie went to work tearing all of the ugly wire shelves down. And then he started on the left side screwing in the boards to the wall.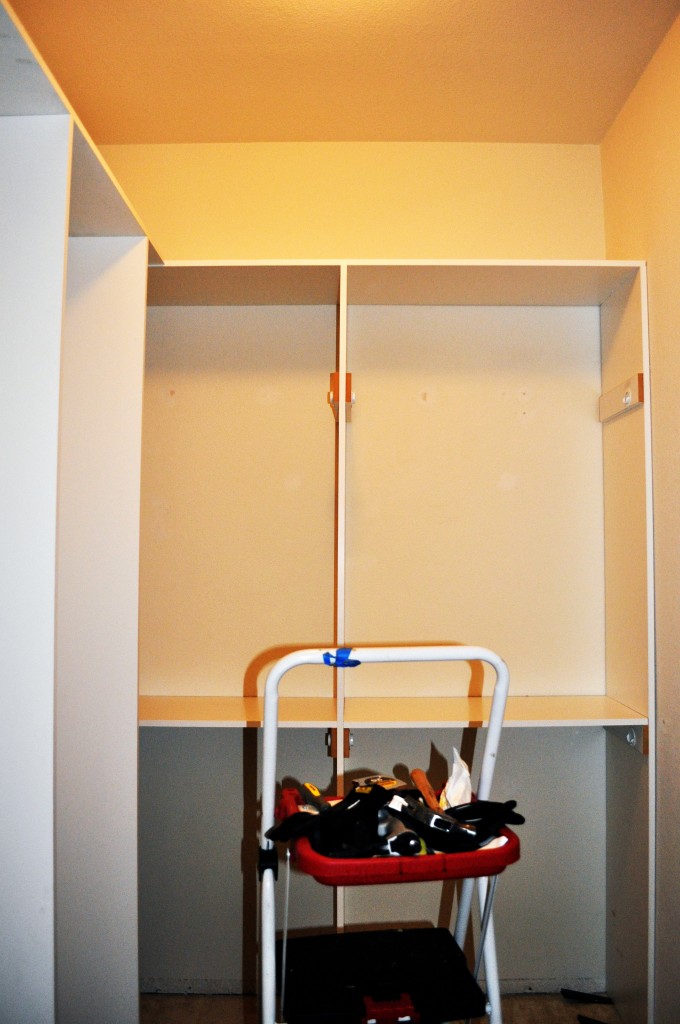 He had to put up the back wall as well in order to lock in the side walls.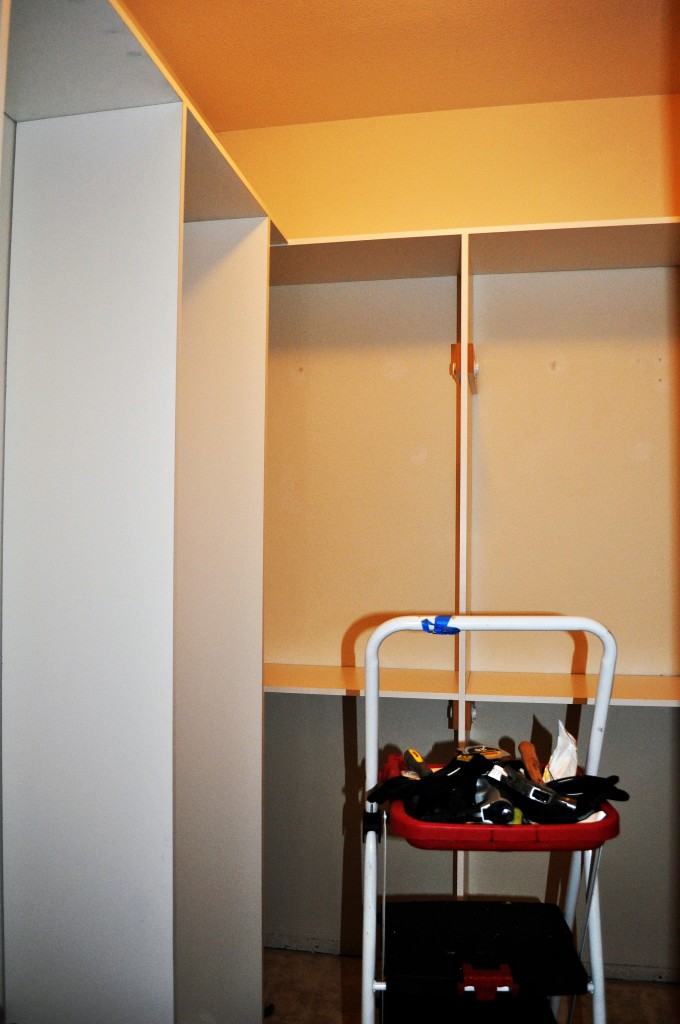 A middle shelf went in to separate the top and bottom sections.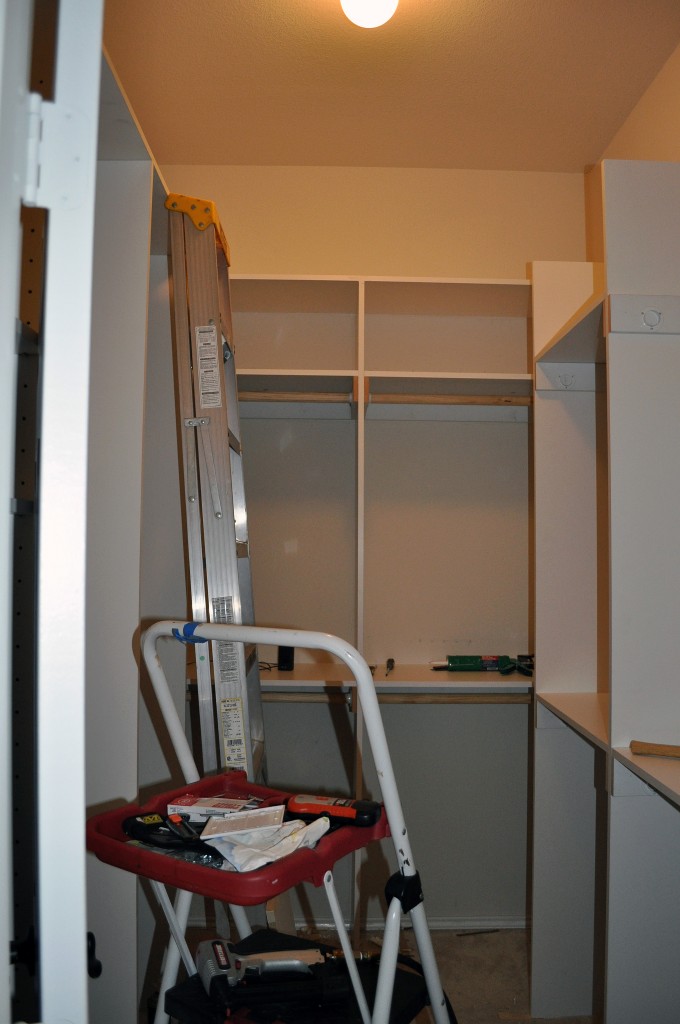 And then the right side went up along with an additional shelf on the top. We need to use up those high ceilings!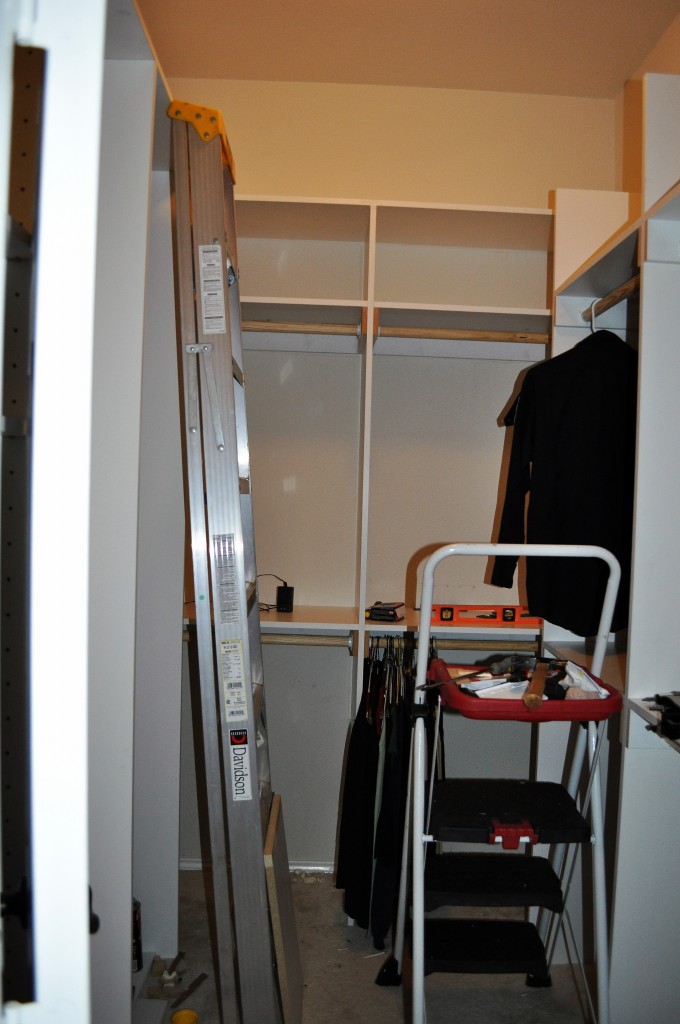 The bars for the hangers went up, and of course we had to test it out with a lone shirt.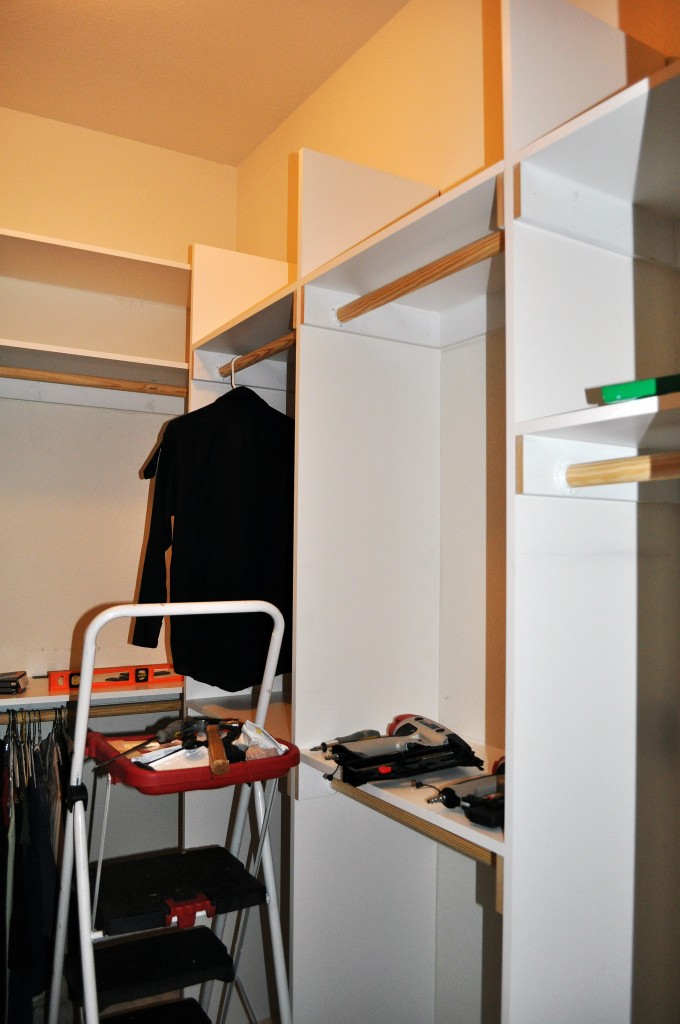 A section on the far right for my long dresses.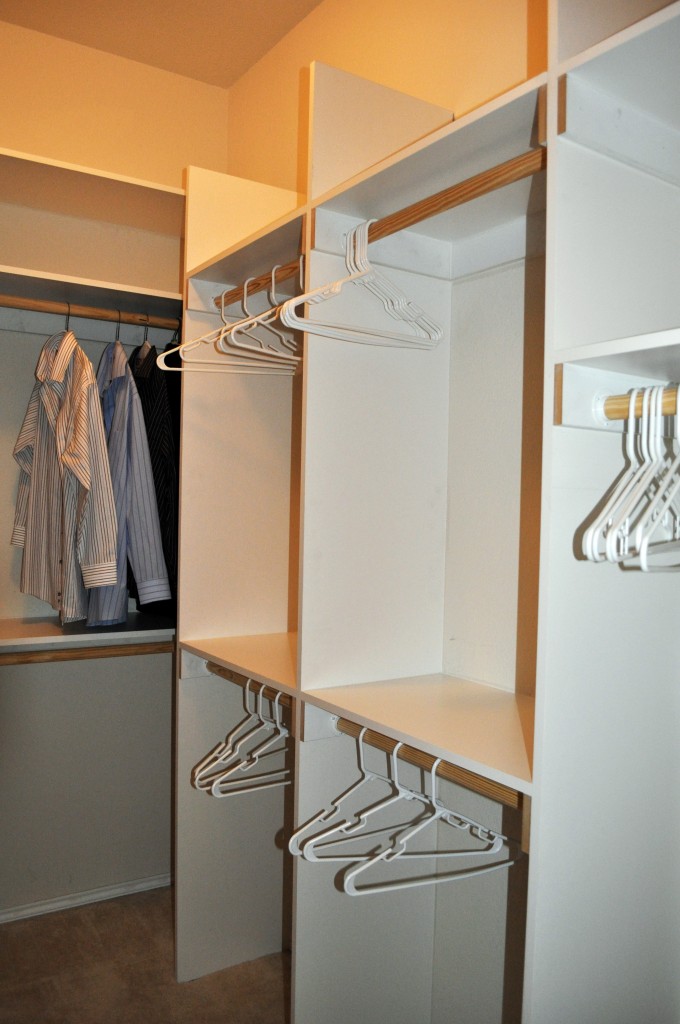 Added in some hangers to see how it'd look.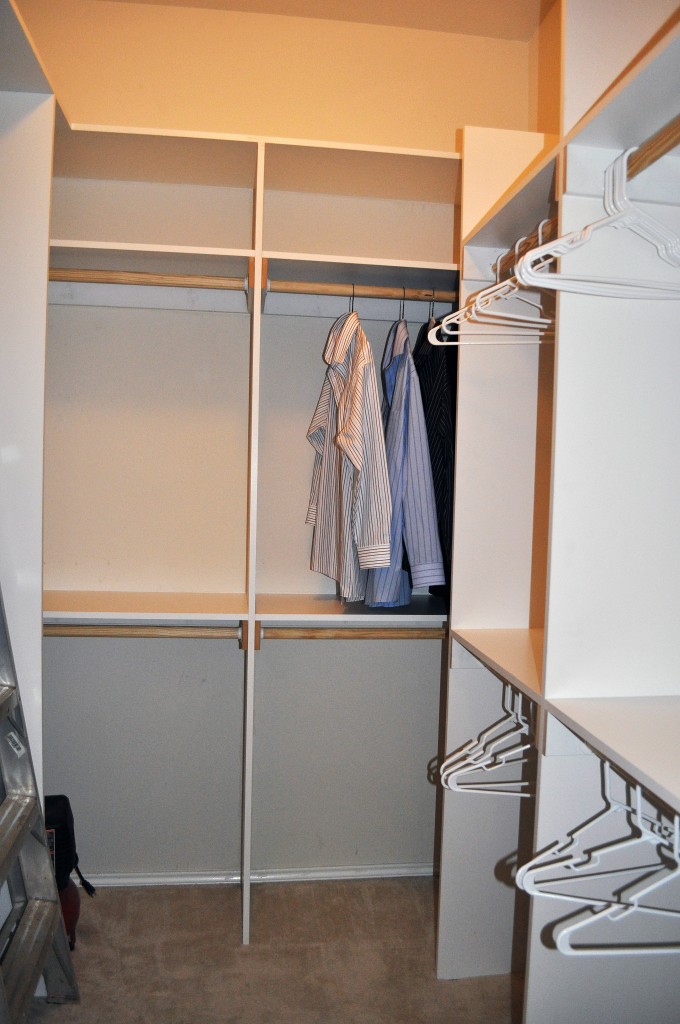 Almost there. Only missing the top shelf on the right and the nobs on the drawers that you can't see in these pictures. Next up the clothes back in. You'll see the finished product tomorrow!
And then you can be green with envy!