I came home from work today and pulled up to our house and the below is the image I saw when I arrived. My baby's favorite ride parked next to my babe's favorite ride.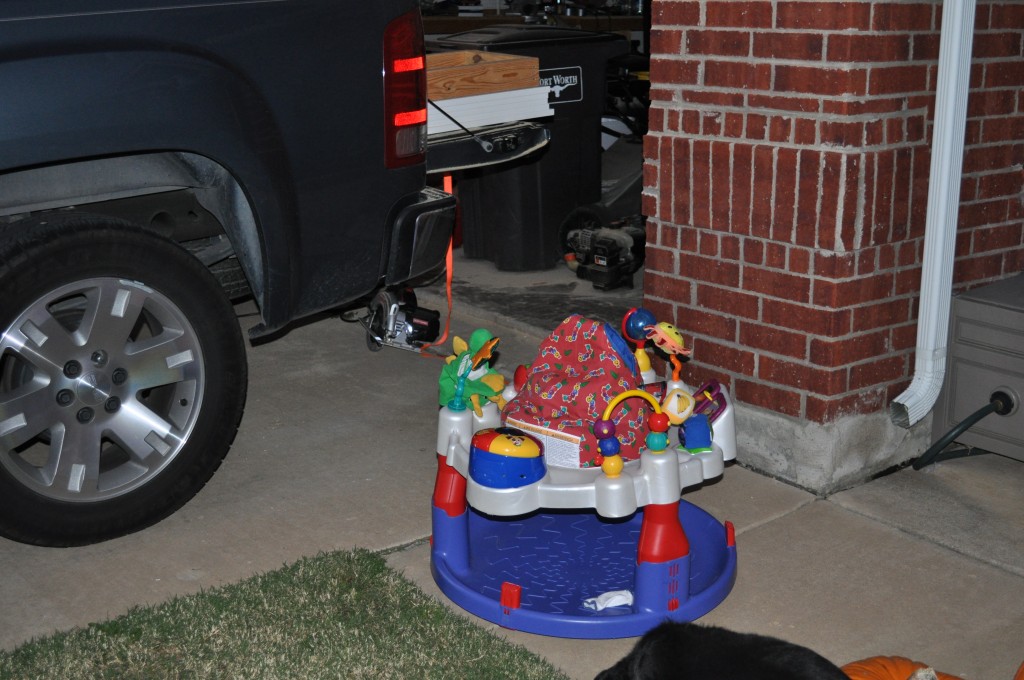 Notice the lone, forgotten sock underneath Little Man's seat?
So, I went into the house and got my greedy hands on Little Man.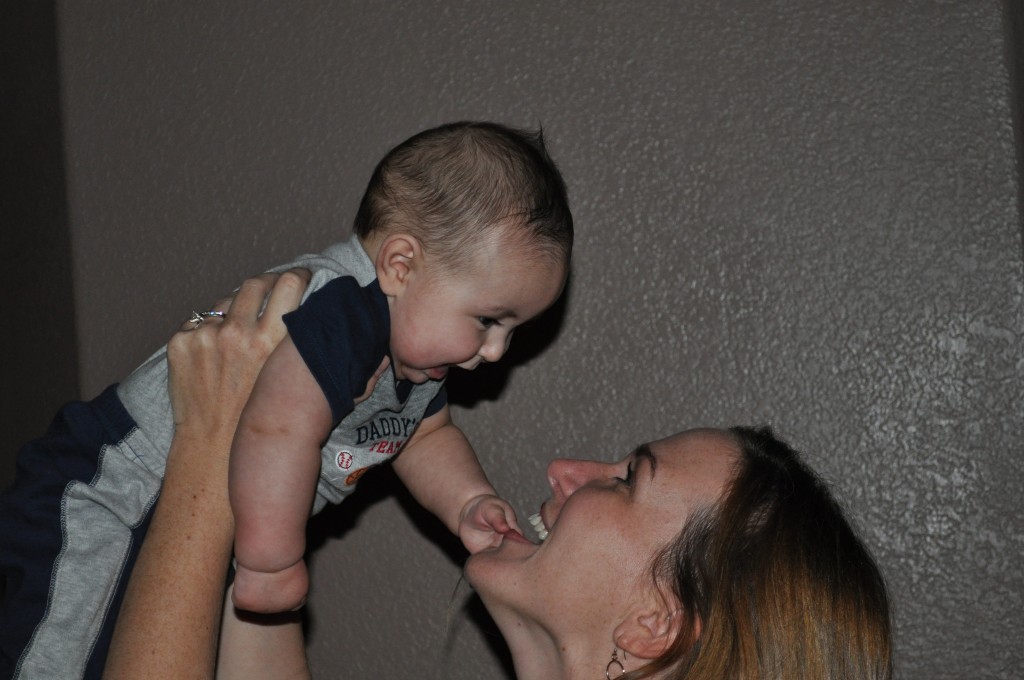 Notice his roll there on his wrist? I could just eat him up!