When I had Little Man, I received a package from my friends in Hong Kong that contained a couple of cute little outfits for him to wear. I loved that they cared enough to send something from so far away and that the outfits were so cute.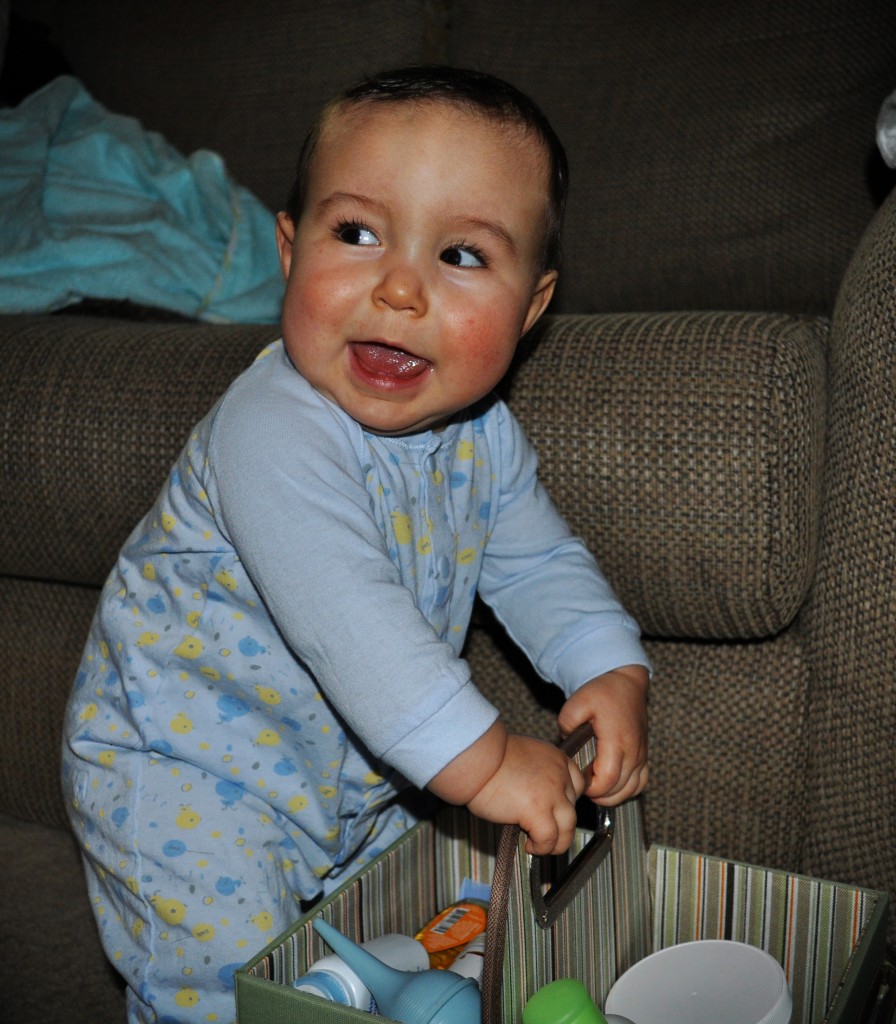 This is one of the outfits here. I love the blue color.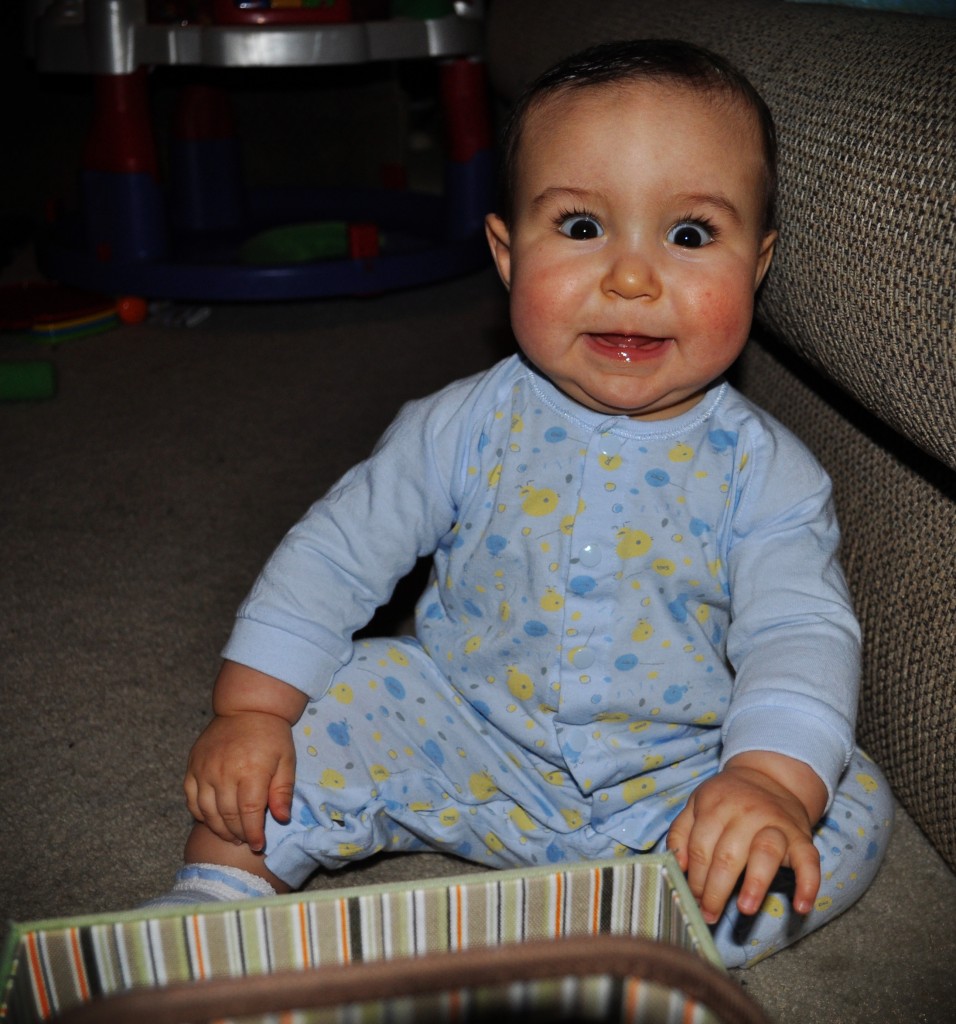 And I love the snaps down each leg. And so does the little guy.