We just recently took our first vacation this year and what better way to spend it than by going to my mom's?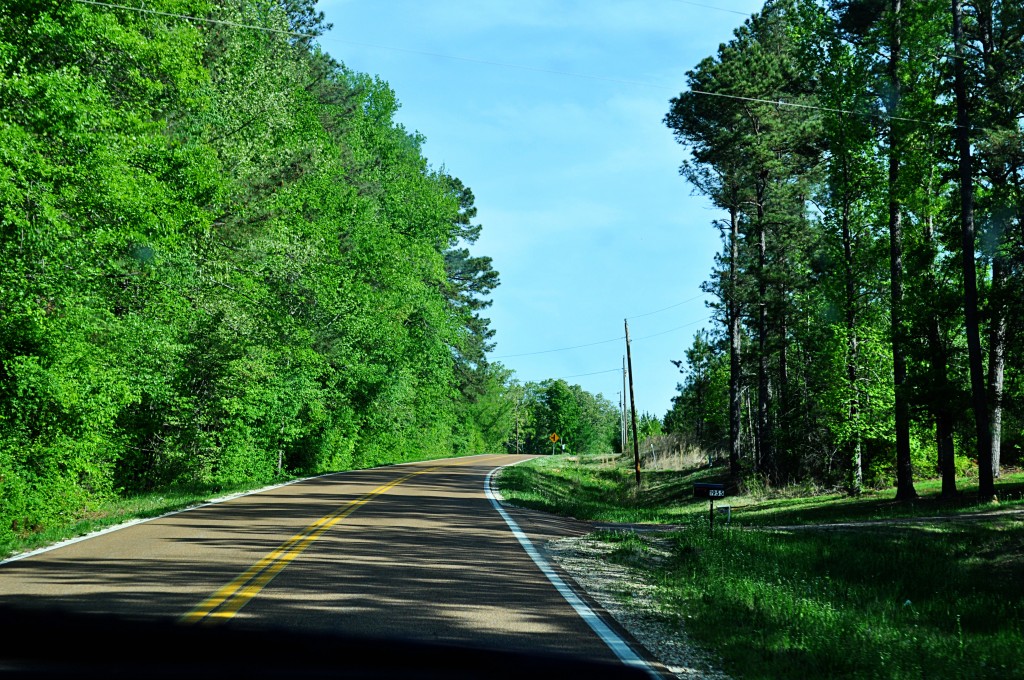 Once you get out of Texas, the trees get bigger and taller. In Texas, the trees are rather short mushrooms as they're mostly Oaks.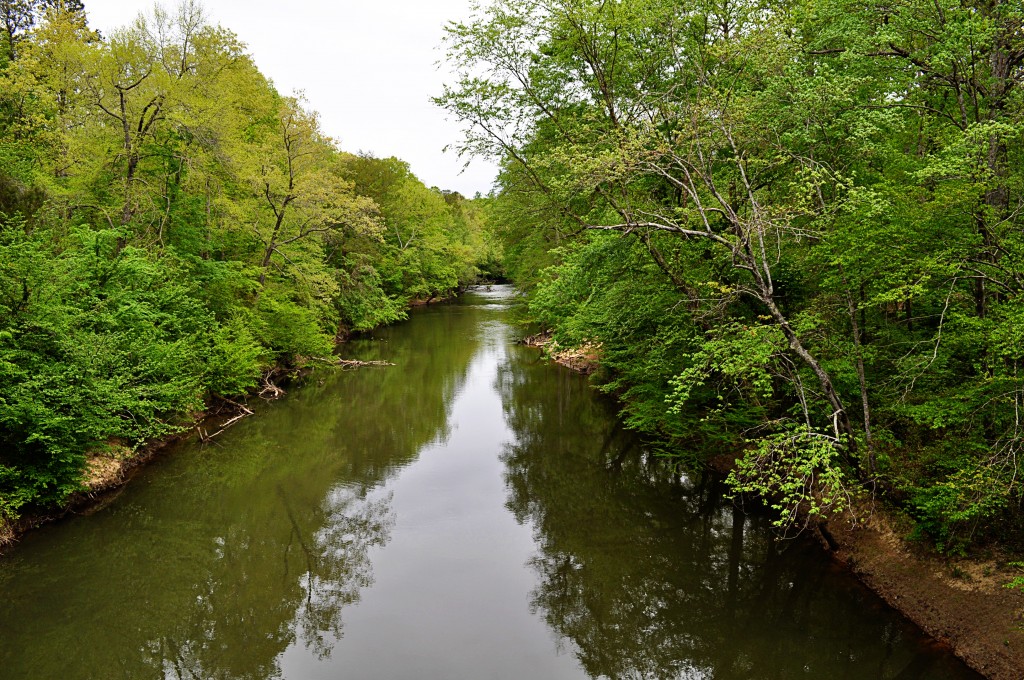 This is at at state park. Isn't it beautiful?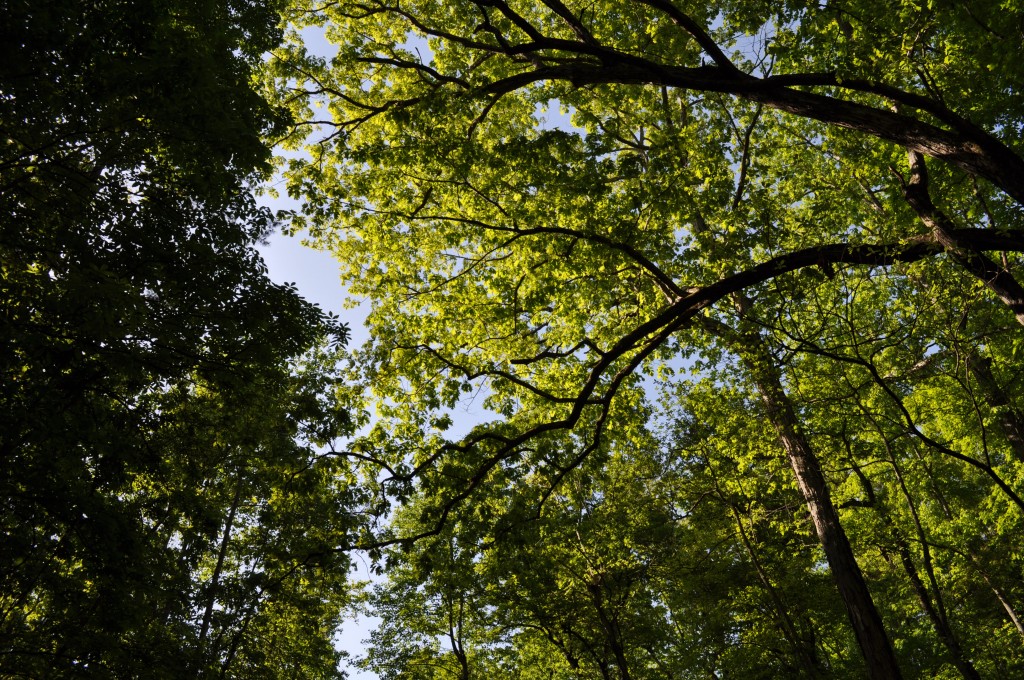 On a walk down to the river, I couldn't help but admire the trees. So tall, so proud, full of the fresh green of spring.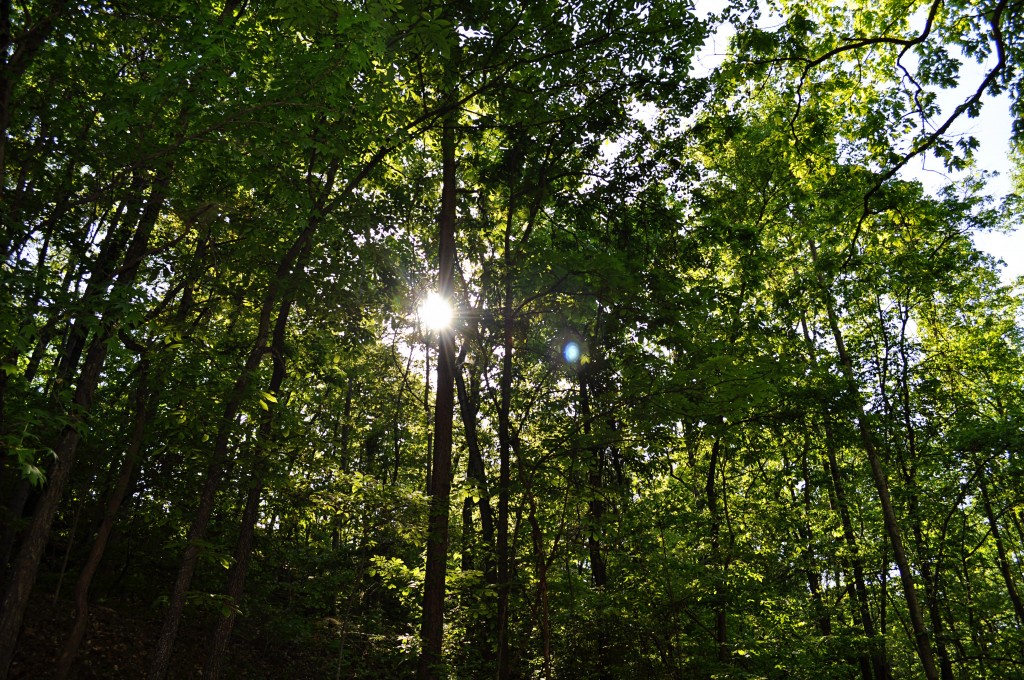 With a ray of light shining through.