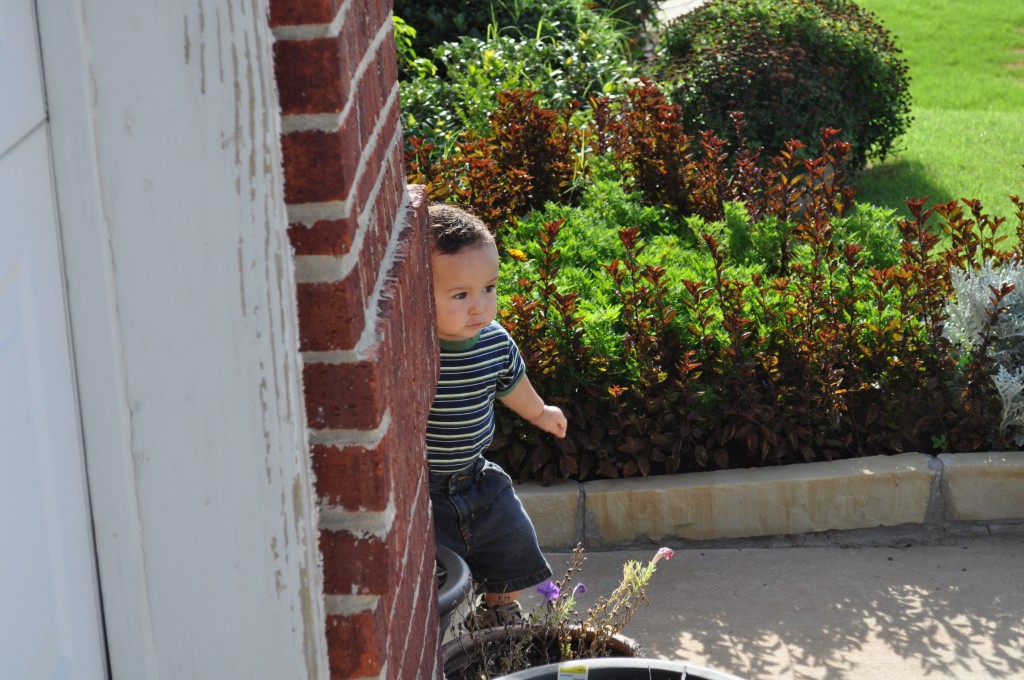 Little Man's walking everywhere now. I hate it. He's not minding me when I tell him he's not allowed to walk anywhere. Just like he didn't mind his mama when I told him he wasn't allowed to crawl anywhere. I'm noticing a trend. I don't like it.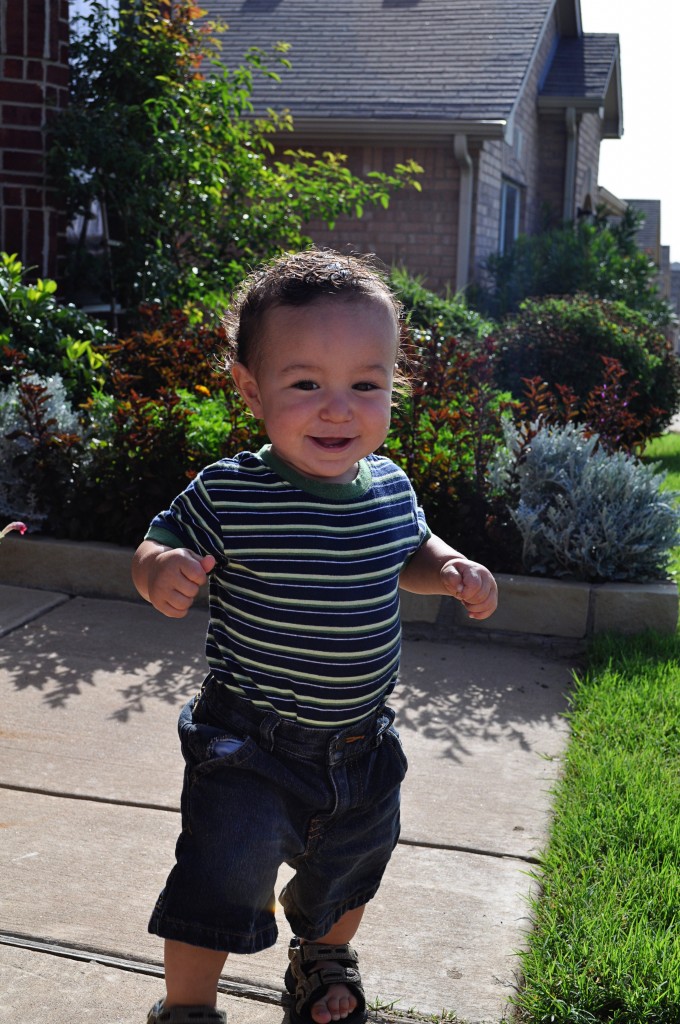 He just walks around like he owns the place. He especially loves being outside.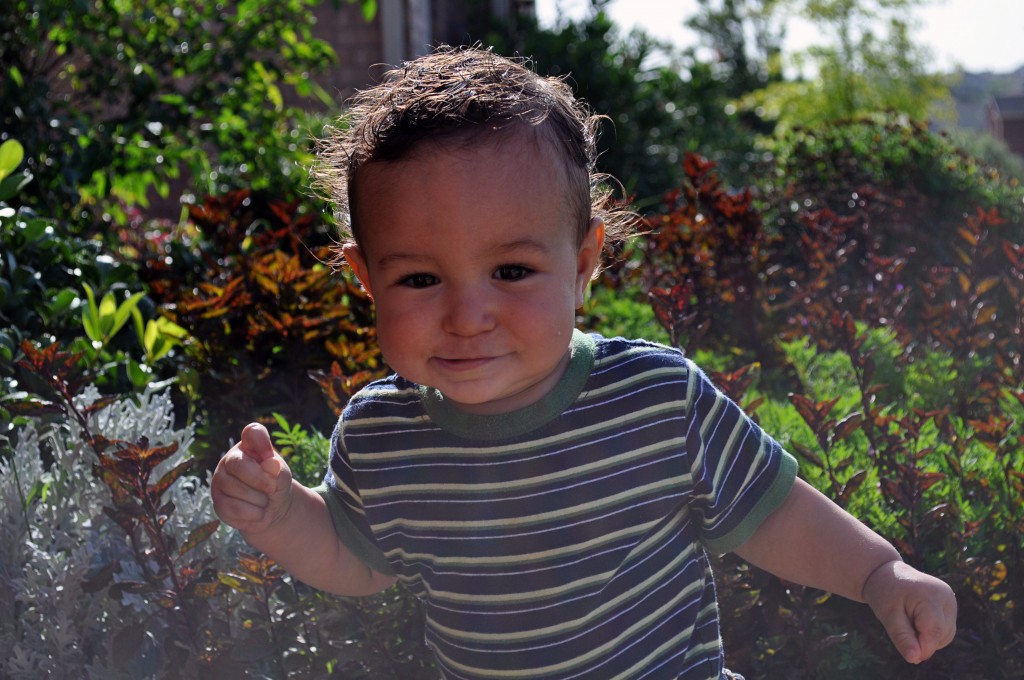 Being outside makes him happy. He can see the birds. He can see the cars go by. He can watch Beau potty in the neighbor's yards.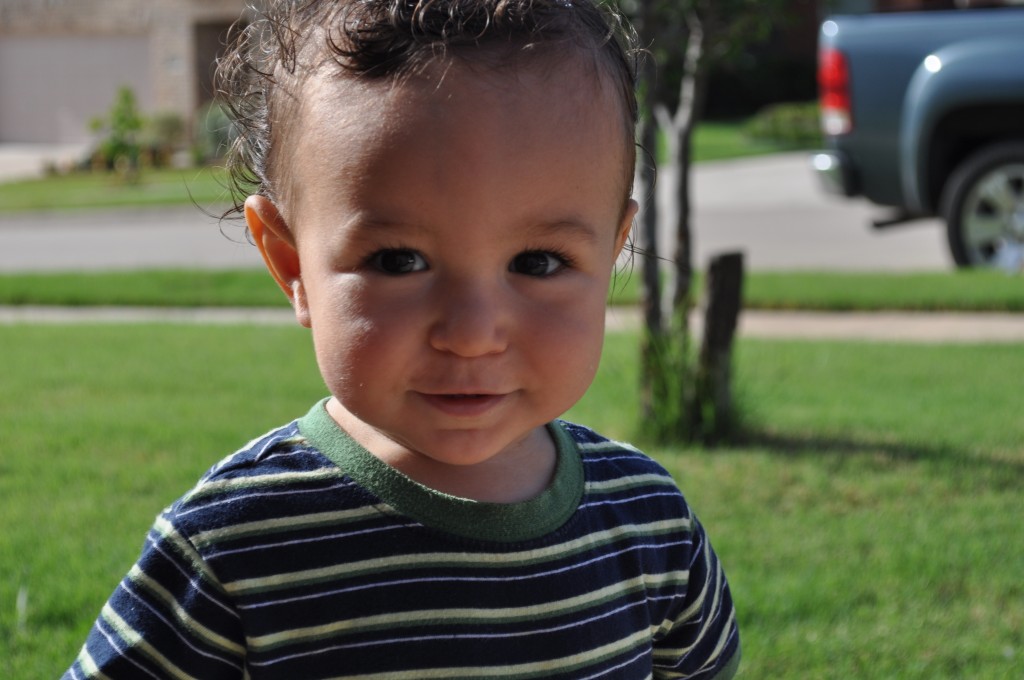 Yes, being outside makes Little Man happy. Even though it's a gazillion degrees outside. And when Little Man is happy, his mama is happy.